Many of our valued customers come in and ask us about the Forever Powertrain Warranty. 'What is it?' As home of the Forever Powertrain Warranty, we love to answer that question! To put it simply, it means exactly what it says. At Fort Dodge Ford Toyota, we have so much confidence in the new vehicles coming from Ford, Toyota and Lincoln that we offer an unlimited powertrain warranty that will cover your vehicle as long as you own it.
Sound too good to be true? Stop into our dealership in Fort Dodge, IA to learn more about the Forever Powertrain Warranty. We guarantee you'll be impressed, and that it will help make purchasing your new vehicle from Fort Dodge Ford Toyota one of the easiest, stress-free experiences you've ever had at a dealership!
Now, let's take a look at the warranty itself.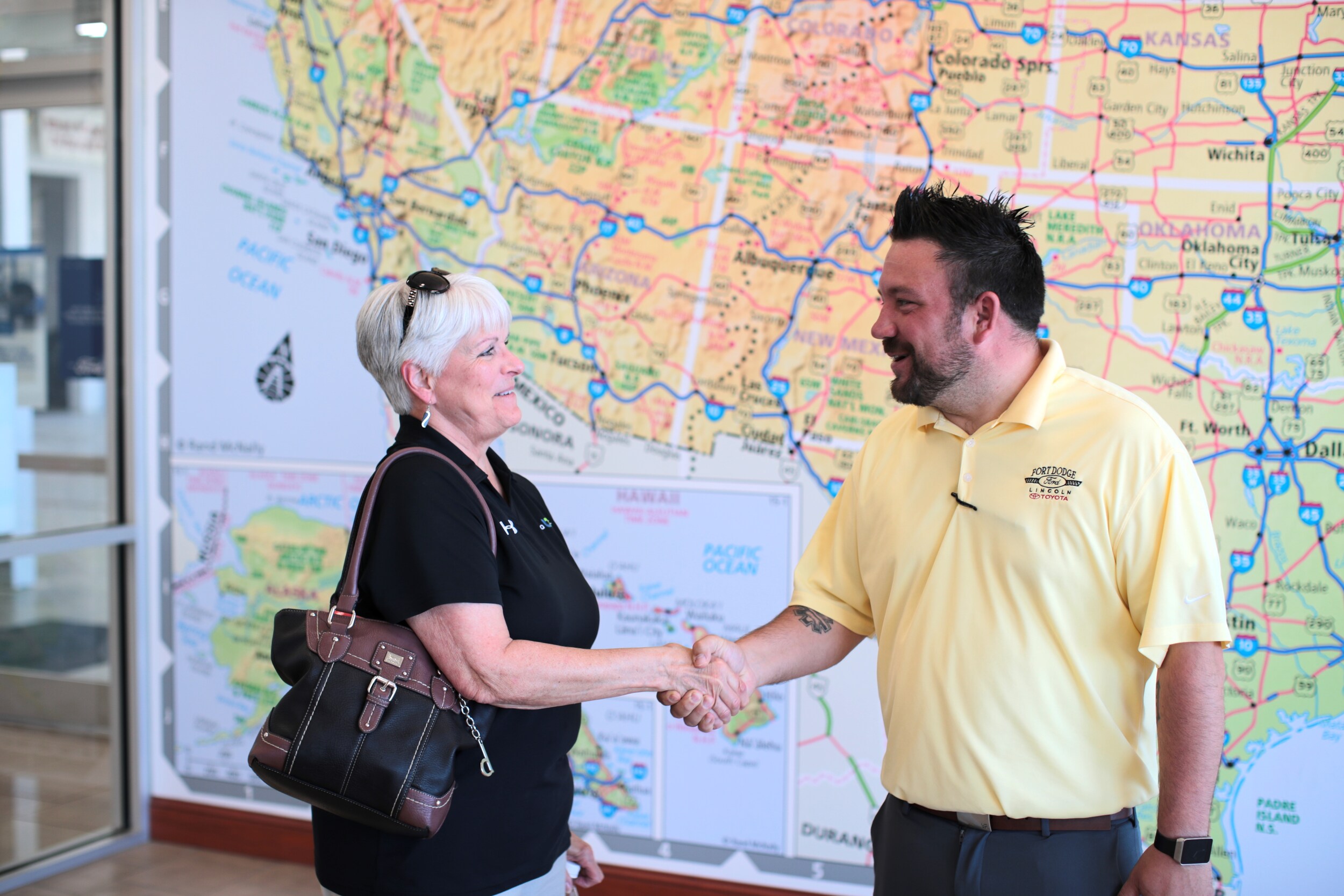 Endless, Forever, Unlimited Warranty
When you hear warranties described by dealerships, they're usually described in terms of years and/or mileage. At Fort Dodge Ford Toyota, we decided to do away with that when it comes to our powertrain warranty. Instead of having the warranty for a certain number of years, you have it for as long as you own the vehicle. Instead of a mileage limit, you can drive as much as you want and retain the same warranty.
We've had some Fort Dodge customers ask us, "Why offer a warranty like this if most vehicles will need service at some point in time?" First and foremost, we're able to offer this Forever Powertrain Warranty because we stand by the vehicles we sell. Ford and Toyota are truly putting out some of the best vehicles on the market today, and the results we've seen have inspired enough confidence that we didn't see any good reason for limiting the warranty on the new Ford and Lincoln vehicles we sell.
But more importantly, we appreciate our customers. We know that buying a new vehicle is an important decision and we are here to bring you peace of mind.
Unlimited Coverage? What's the Catch?
We get it: You have been hearing slogans and marketing speak from dealers for years, only to have them not deliver in the end. It's natural to see something like our Forever Powertrain Warranty and think there must be some fine print you're missing. 
The Forever Powertrain Warranty covers all major components of the engine, including costly transmission repairs, for as long as you own the vehicle. Period. There are no costs to Fort Dodge owners, and the service can be performed at any ASE Repair Facility in the United States.